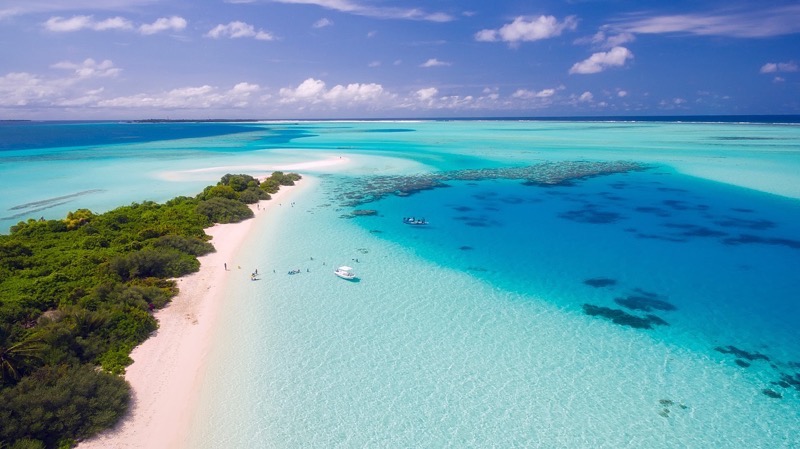 Taj Exotica
Maldives
This was the first assignment of Music Curator. For the re-opening of the Taj Exotica in the Maldives in 2007, the management thought of developing a marketing premium by giving offering a memento to their first guests.
The Context
The Maldives are a luxury destination, so guests are expectedly sophisticated. They fly in from all over the world into these confetti spread in the vast Indian Ocean to sunbathe, snorkel, eat and drink, and then fly out again – not suspecting that they vacationed in the 'Mediterranean of the East', surrounded by ancient cultures with a very rich history.
The Music
We curated a deluxe compact disc – ear-picked compositions, sourced through hard to find specialists, that took the listener on a wonderful 70 minutes musical voyage around the Indian Ocean, along the fabled Spice Route of the Dhow Countries: from Madagascar to Zanzibar, Somalia, Yemen, Iran, Pakistan, India, Sri Lanka and Western Java. The CD had liner notes, one page per track, describing in detail the cultural context of every track.
The guests discovered that this cluster of tiny islands in the Indian Ocean isn't just 'the acme of exoticism' but are contained in and surrounded by ancient cultures, fabulous wealth and absolutely magnificent musical traditions. As a companion to this compact disc, we suggested that guests read Richard Hall's unrivalled and instructive epic "Empires of the Monsoon", a first-class, gripping panoramic study of the history of the Indian Ocean.
It is at that time also that we settled on the two axioms that would govern our work: "A Higher Experience" and "There is no luxury without culture".